YAX Illustration: Figures and Comics
San Francisco, CA
Faculty Artist: Gideon Egbuchulam

Youth Artists: Alex, Aurora, Danica, Jiaxin (Cindy), Jodi, John (Angelo), Leya, Natalie, Sarai, Steffanie, Weiyao (Rachel), Xiyao (Yoyo)


---
Title: Entering the Ritual

Artist: Sarai Carpio-Au, she/her, 11th grade

Artist Statement:

My name is Sarai, currently attending Summit Shasta Highschool as a junior, and I've been born and raised in the Bay Area which can automatically influence my love for street art and the diversity of cultures.

The animation was created through the making of one character whose name is Judah. She is pictured in the animation to have long reddish-brown hair with piercings throughout her face. This character's look was truthfully inspired by my friend at school and her style is impacted by a show I love called Daria. Judah created the story that is displayed in this short animation which was also heavily inspired by the video game "Sally Face" going hand in hand with the underground cult.

The story that this animation tells is the discovery of a cult hidden under a high school. Kennedy (middle), Judah (right), and Amari (left) come together to seriously understand why the rooms suddenly go dark and why they see objects throughout the school in short glances. This sets the scene for "Entering the Ritual" as they've found a way into the temple where every decision will impact their future.


---
Title: Time Waits for No One

Artist: Aurora Nguyen, she/her, 9th Grade

Artist Statement:

Hi! I am Aurora, I love to draw comics, memes, and play video games! I hope you enjoy the animation I made about a girl and the time around her.
---
Artist: John

Artist Statement:

I am a 17 y.o Filipino environmental/background artist & aspiring animator. This animation is about a thief from unknown origins who is currently trying to steal the 'manacle to the Zoakika realm'. However, he is being chased & hunted by shadow guardians, summoned by a necromancer from the Zoalika realm.
---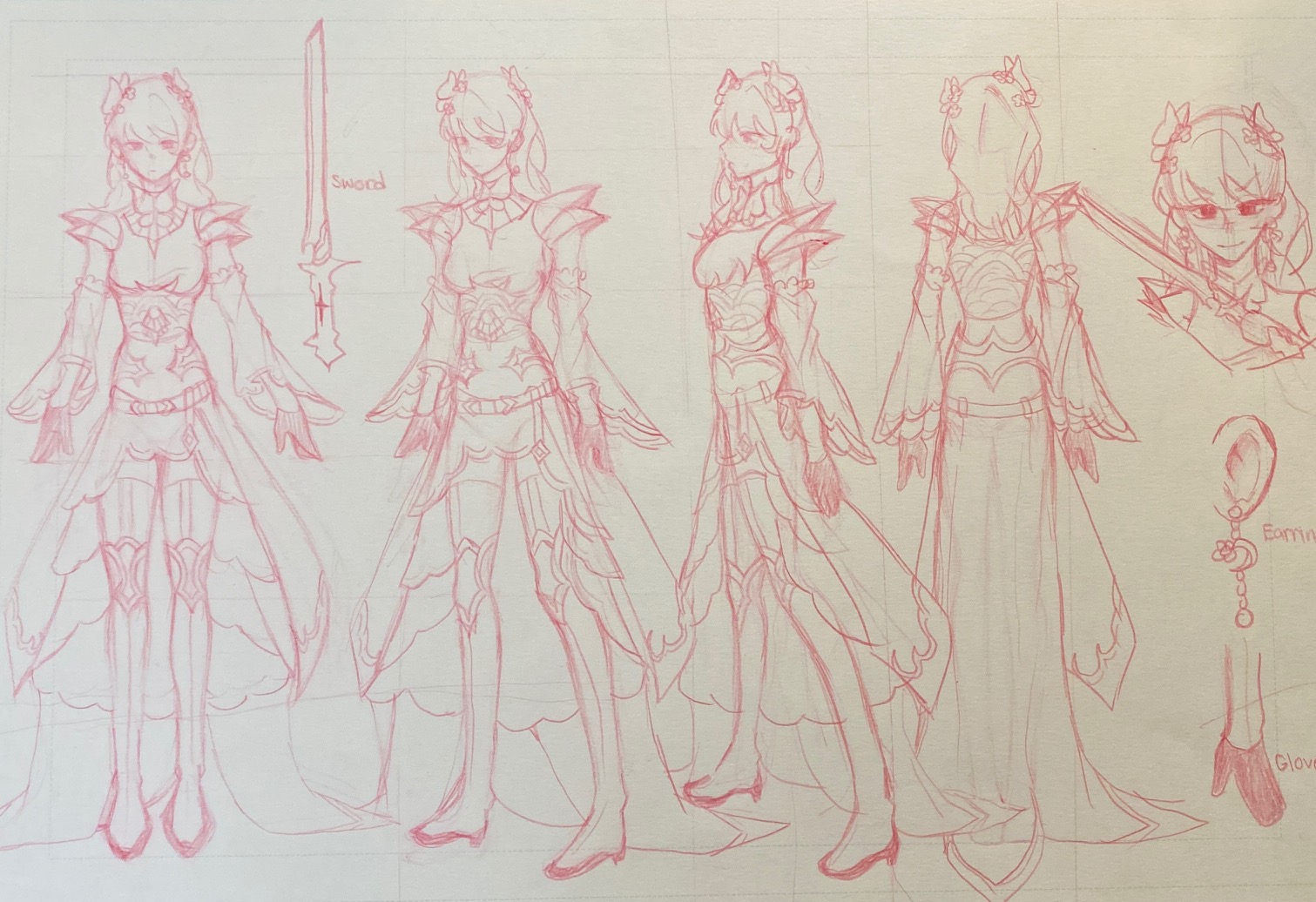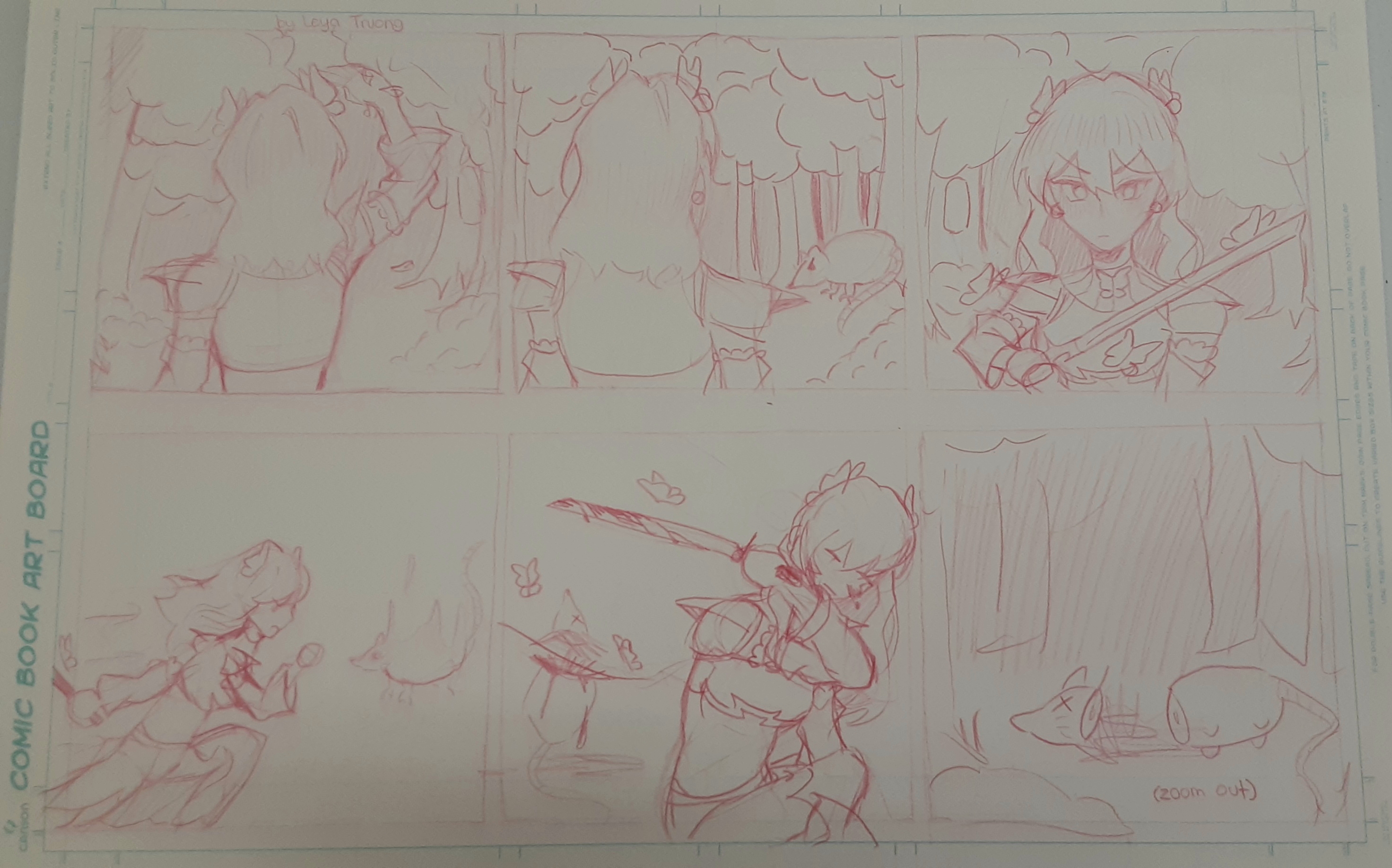 Artist: Leya
---
Artist: Rachel Z., she/her, 11th grade

Artist Statement:

Rachel Zhong is an Asian American girl living in San Francisco, California. She currently attends Abraham Lincoln High School as a junior but she has always been around illustrations and animations every since she watched her first studio ghibli film Spirited Away. Since then, she's branched out to other forms of animated films including popular shows like Nickelodeon's Avatar and the recent League of Legends spin-off Arcane. This is her first time ever creating art at this scale and she is proud to present to you her piece.


Description of Work:

After drafting, scrapping, and re-drafting over and over again, I present to you my animation short. This short takes place in a dystopian world, long plagued by dark worm-like monsters and abandoned by the 1% of our current capitalist society after space exploration opened up new planets for humankind to conquer. It centers around the character shown in the latter part of the animation clip where he is one of the many people who were forsaken along with his home planet. In order to survive, he's affiliated with a guild of bounty hunters whose sole job is to exterminate these monsters and mitigate the harm done to villages or towns nearby. I hope you enjoy it!



Artist: Natalie Wong, she/her/hers

Artist Statement:

My name is Natalie Wong and I am a mostly digital artist that likes to design characters and draw fanart. I have never animated before so this was my first project. The process was difficult and tedious but I think the end result is worth it!

This is an animation of a character I designed. She is visiting a tavern to look for her friend. When she finally sees her friend, she tries to invite them to an adventure but they would rather drink the night away.



Artist: Alex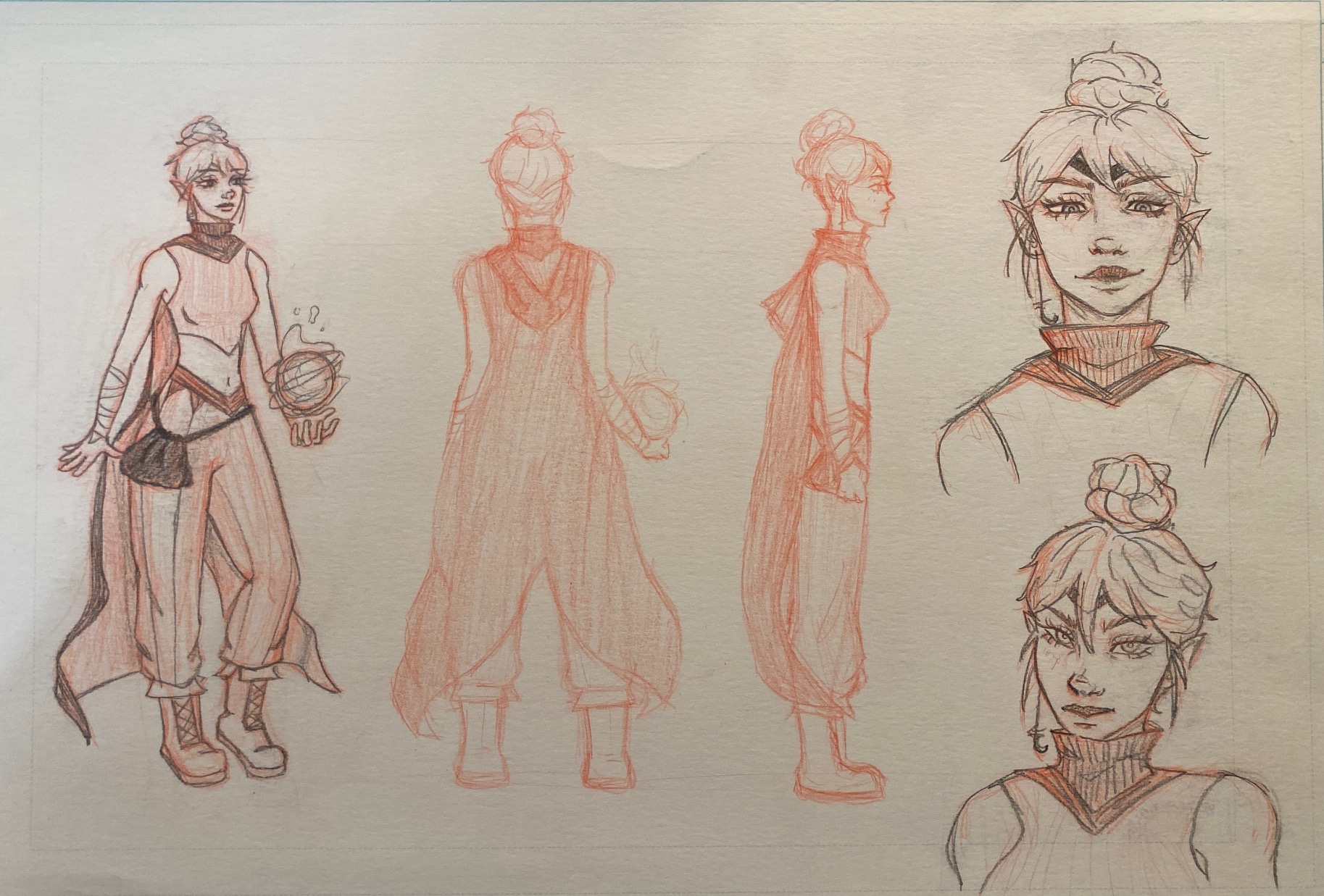 Artist: Danica


Artist: Cindy